BuyBotPro: All-In-One Sourcing & Analysis Tool That Sits On Your Amazon Listing Page & Helps You Analyze Fast Selling, High Profit Stock From Everyday Stores, At The Click Of A Button!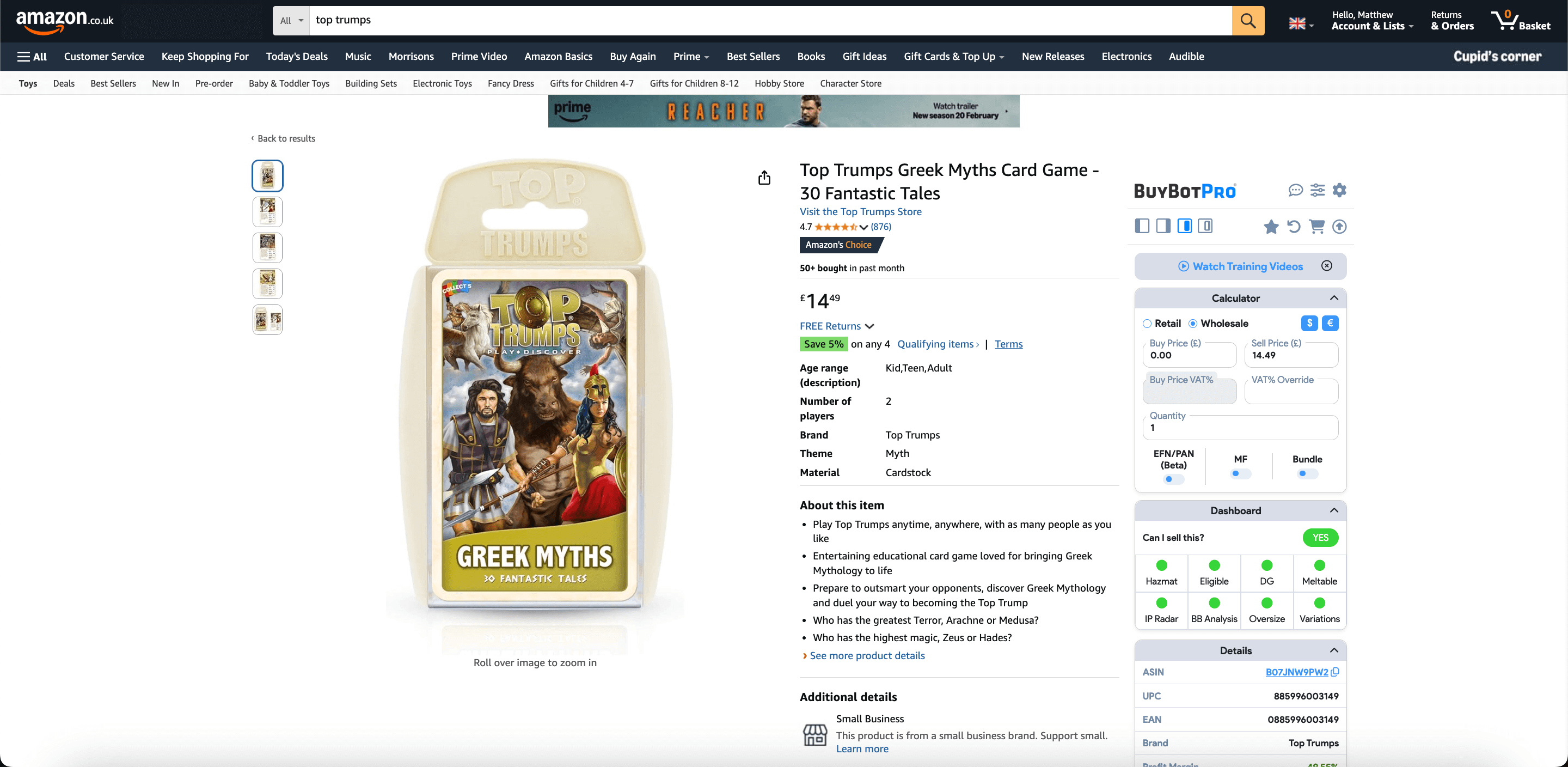 Do You Do Online Arbitrage On Amazon?
If so, then you'll know analyzing a deal and doing your due diligence before you buy stock is the most important part – it can literally make or break your business!
However, analysing deals can be time consuming and slow…
And potentially a few accidental BAD BUYS can mean you're making SALES, but Amazon's making all the money!
You spend HOURS and HOURS
Pouring over Keepa charts and past sales history, checking BSR and sales rank percentage, checking Amazon fees and ROI, if it's hazmat, if you're eligible to sell it, if it's likely to be private label and so on and so on… Taking HOURS every day…
Most deals DO NOT turn out to be GOOD ones
And you feel like your spinning your wheels and getting nowhere! …And then after all that time and effort, you STILL get it wrong occasionally and SOME deals end up being BAD BUYS!
Checking deals is filled with so many dangers,
...that, when you get it wrong it can KILL your profits altogether and make you LOSE money, and mean you feel like you're working for nothing!